AFCFTA'S Impact On African Currency Markets: A Catalyst For Regional Growth
The African Continental Free Trade Area (AfCFTA) is a historic step toward economic integration and cooperation across the African continent. AfCFTA, which was implemented on January 1, 2021, to create the world's largest single market, encompassing 54 African countries and a population of over 1.3 billion people. While the benefits of AfCFTA are numerous and diverse, one area that is already undergoing significant transformation as a result of its activities is the African currency market.
African Currency Markets
African currency markets have historically faced several challenges, including limited liquidity, volatile exchange rates, and a reliance on major global currencies such as the US dollar and the Euro. These difficulties have hampered intra-African trade and the continent's ability to attract foreign investment and achieve economic stability. The potential of AfCFTA to strengthen African currency markets includes:
Increased Intra-African Trade: AfCFTA's primary goal is to boost intra-African trade by eliminating tariffs and non-tariff barriers. This will make cross-border trade easier, resulting in increased economic activity across the continent. A textile manufacturer in Nigeria can now export garments to Kenya without facing hefty tariffs, encouraging more trade within the continent.. As trade volumes increase, the demand for African currencies to settle transactions will increase. Increased demand may cause African currencies to strengthen against other international currencies, promoting greater economic stability. 
Strengthening African Currencies: Due to their reliance on foreign exchange reserves, African currencies have historically been vulnerable to external shocks and fluctuations. AfCFTA allows African countries to strengthen their currencies by reducing reliance on foreign imports and developing strong internal markets. As a result of this, African currencies may become more stable and resilient in the face of global economic volatility. 
 Investment Opportunities: The AfCFTA's regional economic integration is expected to attract Foreign direct investment (FDI) into Africa. Demand for African currencies rises as FDI flows into the continent, potentially leading to currency appreciation. Investors looking for opportunities within AfCFTA member countries may need to convert their foreign currencies into local currencies, which will have an impact on currency markets. 
 Currency Policy Harmonization: As African countries align their economic policies within the AfCFTA, they will most likely seek to harmonize their currency policies to facilitate trade and investment. Multiple African countries may decide to adopt similar exchange rate regimes and coordinate their monetary policies to facilitate cross-border trade and investment. This convergence could lead to greater cooperation among central banks, potentially resulting in a more unified approach to managing African currencies. 
 Financial Services Innovation: The expansion of AfCFTA may also drive financial services innovation, including fintech solutions and digital currencies. As cross-border trade expands, businesses and individuals may seek more efficient and cost-effective methods of transacting, which may lead to the development of digital payment systems and cryptocurrencies. An example of this could be the emergence of a pan-African digital currency or payment platform that facilitates seamless and low-cost transactions across the continent.

Challenges and Risks
While AfCFTA has the potential to provide significant benefits to African currency markets, it also has some challenges and risks:
Regulatory Framework: It is a difficult task to harmonize currency regulations and monetary policies across diverse African nations. Countries may have varying inflation rates, fiscal policies, and economic structures, making it difficult to establish a unified currency market. 
Currency Imbalances: Certain African countries may have trade imbalances with their neighbors, putting pressure on their currencies. Maintaining currency stability will require managing these imbalances. 
Regulatory Harmonization: It will be a difficult task to achieve a fully functional and harmonized financial regulatory framework across all AfCFTA member countries. Currency markets can be hampered by differences in monetary policies, exchange rate regimes, and capital controls. An example is the diverse financial regulatory frameworks existing between the more developed South African economy and emerging economies like Mozambique.

Conclusion
AfCFTA holds enormous potential for African currency markets. It has the potential to increase intra-African trade, diversify currency reserves, attract foreign investment, and promote economic growth in Africa. It does, however, present challenges in terms of currency volatility, trade imbalances, regulatory harmonization, and infrastructure development.
To reap the full benefits of AfCFTA for African currency markets, member countries must address these challenges collaboratively. This could include the establishment of regional currency arrangements or mechanisms to facilitate currency exchange and trade settlement across the continent.
Overall, the impact of AfCFTA on African currency markets will be critical in determining the success of this historic initiative to promote economic integration and prosperity throughout Africa. The continent can seize the opportunity to transform with careful planning and cooperation.
Reference(s)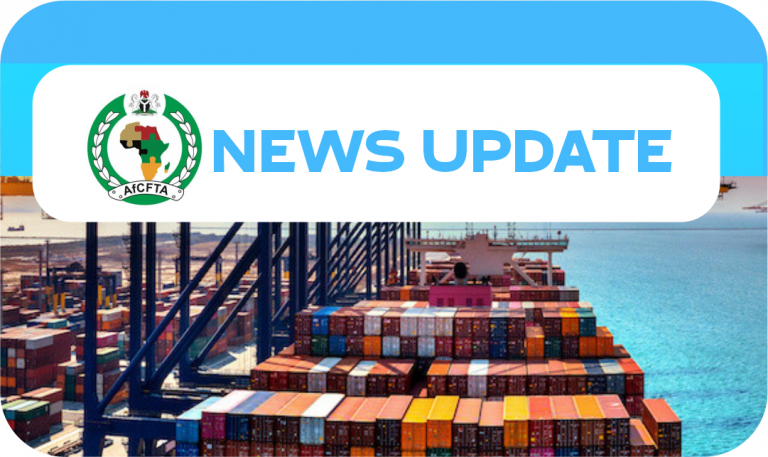 German-Nigerian trade volume hit €3bn in 2022- Envoy
The German Ambassador to Nigeria, Annett Günther, on Thursday, said both country's trade volumes hit €3bn in 2022.
READ MORE

EV assembly plant to open operation in Nigeria
Come December 2023, an electric vehicle (EV) assembly plant will debut in Lagos to commence operations and assemblage of EVs in the country.
READ MORE

Intra-African trade to exceed $70bn says AfCFTA
The Africa Continental Free Trade Area (AfCFTA) has underscored the potential for internal trade to exceed $70 billion, surpassing the level of development assistance.
READ MORE

World Bank lists naira among worst-performing currencies in Africa
The World Bank has listed the Nigerian naira among the worst-performing currencies in Africa.
READ MORE