AfCFTA's Impact on Small and Medium-sized Enterprises (SMEs) in Africa
The implementation of the African Continental Free Trade Agreement (AfCFTA) marked a historic moment for the African continent as it aims to create the world's largest single market and boost intra-African trade and economic growth. While AfCFTA has great potential for all sectors of the economy, its impact on Small and Medium-sized Enterprises (SMEs) is especially significant. Understanding how AfCFTA may benefit, or challenge SMEs is critical because they are the backbone of many African economies.
The Significance of SMEs in Africa
Small and medium-sized enterprises (SMEs) are the foundation of all economies. They play a critical role in creating jobs, fostering innovation, and propelling economic growth. The importance of SMEs is especially pronounced in Africa. With its rich diversity and abundant resources, this vast continent presents unique challenges and opportunities for SMEs.
The Potential Advantages of AfCFTA for SMEs
Market Access: The AfCFTA provides SMEs access to a larger market. Many SMEs were previously restricted to their home markets, but this agreement allows them to reach a larger customer base within Africa. This increased market access can potentially increase SMEs' sales and revenue. 
Business Diversification: SMEs can now diversify their product and service offerings to meet the needs of consumers in various African countries. Diversification can assist SMEs in reducing their reliance on a single market, making them more resilient to economic fluctuations. 
Cost Reduction: AfCFTA seeks to reduce or eliminate tariffs and non-tariff trade barriers. Lower import costs and increased competitiveness can help SMEs. This could result in lower production costs and lower consumer prices, stimulating demand even more. 
Collaboration and Networking: The agreement encourages SMEs from various countries to collaborate and network. This can result in knowledge sharing, technology transfer, and the formation of partnerships that can aid in the growth and innovation of SMEs.
Challenges Facing SMEs
Despite their enormous potential, African SMEs face a variety of challenges that impede their growth and development. Among these difficulties are:
Competition: While AfCFTA creates new opportunities, it also increases competition. Larger and more established businesses may pose a greater challenge to SMEs. Hence it is important that they are prepared to compete effectively in a larger market in order to thrive. 
Issues with Regulatory and Compliance: Navigating the complexities of different regulatory frameworks across African countries can be difficult for SMEs. Inconsistent regulations and trade policies can act as a deterrent to new entrants. Furthermore, SMEs may have difficulty meeting export standards and quality requirements. 
Access to Finance: SMEs frequently face financial constraints. Working capital constraints can limit their ability to capitalize on new market opportunities, invest in technology, and scale their operations.
Strategies to Support SME Growth
Training and Capacity Building: Governments and organizations can allocate resources in training and capacity-building programs aimed at equipping SMEs with the knowledge and skills they need to compete effectively in the AfCFTA market. This includes acquiring a deep understanding of market dynamics, trade regulations, and the utilization of digital tools for business expansion. 
Streamlined Regulations: Governments across the continent should work to harmonize regulations and trade policies to make it easier for SMEs to navigate the complexities of cross-border trade. It will be critical to simplify customs procedures and lower trade barriers. 
Access to Finance: Improving SMEs' access to finance must be a top priority. Governments can encourage financial institutions to create specialized products for SMEs. Additionally, venture capital and angel investor networks can be developed to assist startups and entrepreneurs. 
Digitalization and Technology Adoption: SMEs can use digital technologies to increase their reach and efficiency. Governments and industry associations can help by offering incentives for SMEs to adopt e-commerce, digital marketing, and other relevant technologies. 
Market research and networking: SMEs should be encouraged to conduct market research to better understand their target audience and identify potential partners. Networking events, trade fairs, and industry associations can help to facilitate connections and collaborations within the AfCFTA framework.
Conclusion
The African Continental Free Trade Area holds great promise for the growth and development of the continent's Small and Medium-sized Enterprises. While there are challenges, strategic measures can be taken to mitigate them and ensure that SMEs benefit from the agreement. The success of AfCFTA is dependent on the combined efforts of governments, international organizations, financial institutions, and SMEs. AfCFTA can be a game changer for SMEs by addressing these challenges and providing support, thereby contributing to job creation, economic growth, and prosperity across Africa.
Reference(s)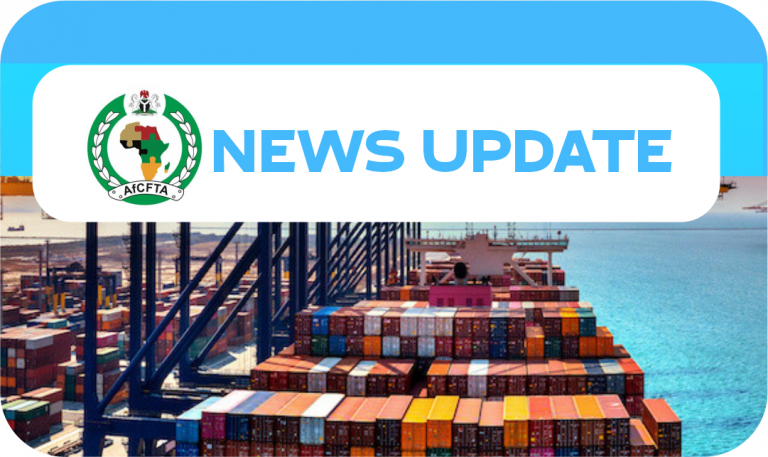 Africa needs massive investments in electricity – Elumelu
Billionaire businessman, Tony Elumelu, has said that Africa needs massive investments in electricity to be able to harness its full potential.
READ MORE

Nigeria, Brazil partner to boost food security
In what looks like a promising development for Nigeria's agricultural sector, the Brazilian Ambassador to Nigeria, Ronaldo Vieira has unveiled plans for a collaboration aimed at enhancing agricultural practices in the country.
READ MORE

UN: Nigeria, others face $2.5tr annual funding gap for SDGs
Developing countries around the world like like Nigeria, Ghana, Gabon among others have an average annual funding shortfall of $2.5 trillion in achieving the Sustainable Development Goals (SDGs)
READ MORE

AU/UN Consultation Experts Meeting to Discuss Ways to Curb Illicit Trade of Small Arms and Light Weapons
A delegation from the Department of Political Affairs, Peace and Security (PAPS) of the African Union Commission (AUC) held a consultation meeting with the African Group Experts of the UN First Committee on 19 October 2023. 
READ MORE