Economic Community of Central African States (ECCAS)
Welcome to our African Continental Free Trade Area (AfCFTA) Newsletter. We would continue our discussion on each Regional Economic Communities (RECs) and how they relate to the AfCFTA. In this edition, we would focus on the Economic Community of Central African States (ECCAS).
The Economic Community of the Great Lakes States (ECPGL) (Burundi, Rwanda, and the then Zaire) along with Sao Tomé and Principe established the ECCAS on 18 October 1983. The leaders of the Central African Customs and Economic Union (UDEAC) agreed in principle to form a wider economic community in December 1981.
ECCAS began operating in 1985 but was inactive for several years due to financial problems (non-payment of membership dues) and conflict around the Great Lakes. The member states of ECCAS are Angola, Burundi, Cameroon, Central African Republic, Chad, Republic of the Congo, Democratic Republic of the Congo, Equatorial Guinea, Gabon, Rwanda, and Sao Tome and Principe.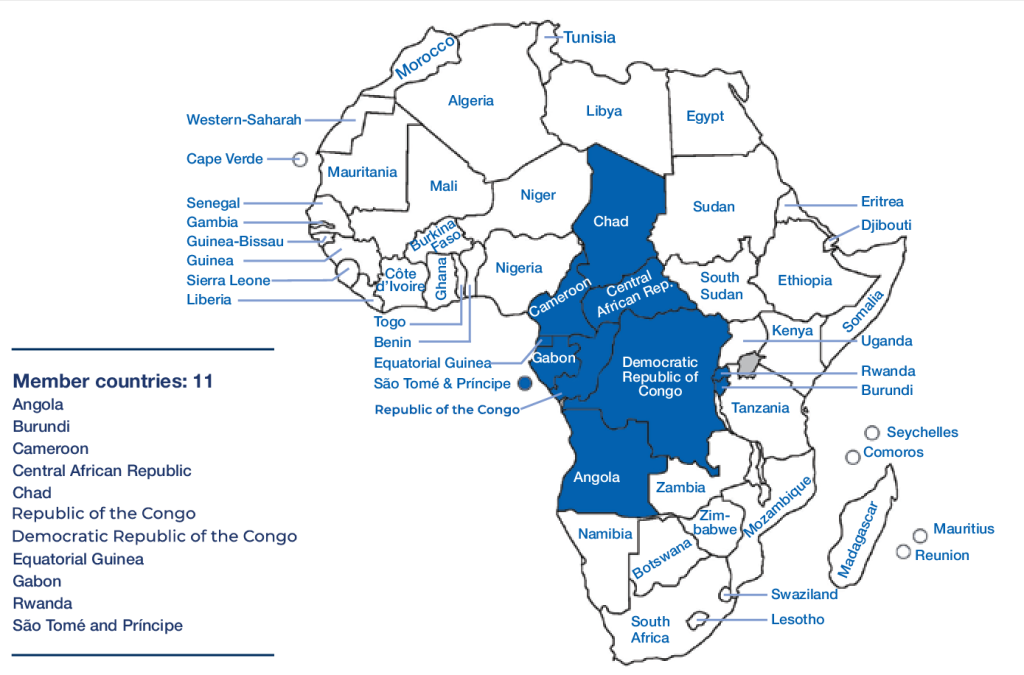 Despite, being designated as a pillar of the African Economic Community (AEC), ECCAS' formal contact with the AEC was only established in October 1999 due to its inactivity since 1992 (ECCAS signed the Protocol on Relationships between the AEC and the Regional Economic Communities in October 1999). At its third preparatory meeting of the Economic and Social Council (ECOSOC) in June 1999, the AEC confirmed the importance of ECCAS to Central Africa.

By promoting and strengthening harmonious cooperation between member countries, ECCAS aspires to develop an economy that is balanced and self-sustaining, particularly in the fields of industry, agriculture, transport, and communications, energy, natural resources, trade customs, monetary and financial matters, human resources, tourism, education, culture, science and technology and movement of persons with a view to achieving collective self-reliance, raising the standard of living, maintaining economic stability, and fostering peaceful relations between the member states and contributing to the development of the African continent. 

The objective of ECCAS for the purpose of achieving these aims are:
1. The elimination of customs duties and any other charges having an equivalent effect on imports and exports between member states
2. The abolition of quantitative restrictions and other trade barriers
3. The establishment and maintenance of an external common custom tariff
4. The establishment of a trade policy vis-à-vis states
5. The progressive removal of barriers to the free movement of persons, goods, services, and capital and to the right of establishment
6. The harmonization of national policies in order to promote community activities, particularly in industry, transport and communications, energy, agriculture, natural resources, trade, currency and finance, human resources, tourism, education, culture, and science and technology
7. The establishment of a cooperation and development fund
8. The rapid development of States which are landlocked, semi-landlocked, island or part-island, and/or belong to the category of the least advanced countries. Any other joint activities which can be undertaken by member states for achieving Community aims.

The organizational structure of ECCAS consists of the following institution
The Conference of the heads of state and government, which is the supreme body of ECCAS
The Council of ministers
The Court of Justice
The General Secretariat which is the executive organ of the Community
The Advisory Commission
Specialized Technical Committees
The core objectives of ECCAS are trade and market integration. Article 6 of the Treaty establishing ECCAS indicates the creation of a free trade area and a customs union in twenty years. 
In July 2004, ECCAS launched its free trade area with the aim of establishing a customs union of common external tariffs by 2008, but it was postponed due to the weak domestication of agreed procedures by Member States.

In comparison to Africa's five subregions, ECCAS has the lowest share of intra-regional trade in terms of gross domestic product, with 34 percent of tariff lines reduced to zero. In 2007, ECCAS Member States adopted a strategic integration plan and vision called Horizon 2025 that aims to build a competitive regional environment to attract private investment in growth areas.

The ECCAS is implementing trade facilitation programs, including the construction of one-stop border posts. Additionally, ECCAS is defining a Regional Strategy for Investment and creating a Small and Medium Enterprises Guarantee Fund and conducting studies on competition policy and intellectual property rights.

ECCAS is a relatively new regional body compared to ECOWAS, SADC, and EAC, it was conceived with a mandate principally focused on economic cooperation among member states. ECCAS was strengthened with the formation of its peace and security architecture, notably the Central African Early Warning Mechanism (MARAC) and the Central African Multinational Force (FOMAC).

A number of factors contribute to ECCAS's limited success. One of the factors is that there is a great deal of rivalry, mistrust, competition for mineral resources, and ambitious territorial encroachment among leaders. This has affected the performance of ECCAS greatly as they are deprived of financial, moral, and personnel support.

In conclusion, for ECCAS to become more effective, the COPAX must cooperate and accord regional issues greater attention. The national bureau must be independent, objective, and willing to volunteer accurate, comprehensive, and timely security information to enable the MARAC to monitor and respond to regional security challenges more effectively. Heads of State must show commitment by volunteering personnel, resources, and funds to the FOMAC. A regional leader should be chosen, territorial encroachment and conflict exportations should cease, and human rights and the rule of law should be respected, especially when it comes to elections and constitutions.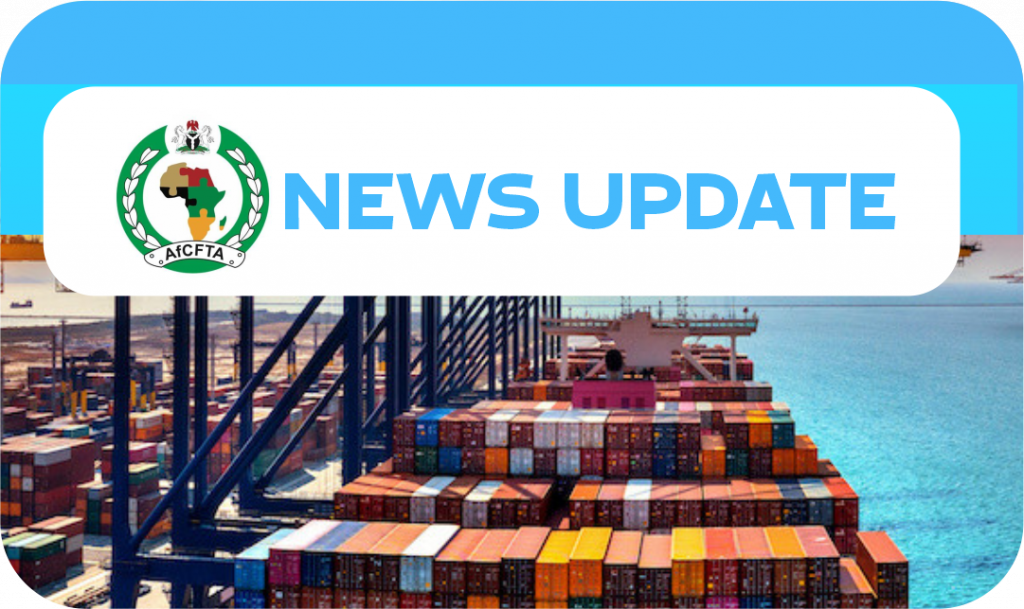 Nigeria moves to become gateway to AfCFTA, signs MoU with Vietnam
The Nigerian government, in a bid to boost trade with South East Asia and maximize the African Continental Free Trade Area (AfCFTA) agreement, has announced plans to make $336 billion exporter Vietnam use Nigeria as a gateway into the African market.
READ MORE

AfCFTA must boost intra-African agrifood trade, become food self-reliant
The Africa Continental Free Trade Agreement (AfCFTA) must aim at reversing the unsustainable trend of excessive dependence by many of its members on imports of basic commodities, such as food and strategic agricultural inputs that has only exacerbated their vulnerabilities.
READ MORE

Nigeria to spend 160% of revenue on debt service in 2027, W'Bank warns
The World Bank has warned that Nigeria's debt service cost to revenue ratio could hit 160 per cent in five years, except broad-based reforms are implemented to 'unfreeze' the fiscal space.
READ MORE

China hands over N2.8bn agric project to Nigeria
The Chinese Government on Tuesday delivered a China-aid Nigeria Agricultural Demonstration Center project to the Nigeria Government worth RMB 44,100,000 equivalent to 2.8 billion naira as contribution to the further development of the country's agricultural sector.
READ MORE

African Development Fund mobilizes $8.9 billion for Africa's low-income countries, the highest in its 50-year history
After a year of intense negotiations and a difficult global economic outlook, development partners of the African Development Fund (ADF) have agreed to commit a total package of $8.9 billion to its 2023 to 2025 financing cycle.
READ MORE