Economic Community of West African States (ECOWAS)
Welcome to our African Continental Free Trade Area (AfCFTA) Newsletter. In previous editions of our AfCFTA, we have extensively discussed the various Regional Economics Communities and how they relate to the AfCFTA. In this edition, we would be rounding up the discussion with the Economic Community of West African States (ECOWAS) and its relationship with the AfCFTA.
The Economic Community of West African States (ECOWAS) is a regional organization of fifteen countries that was established by a treaty signed on the 28th of May 1975 in Lagos, Nigeria. The organization promotes economic integration in "all fields of economic activity, including industry, transport, telecommunications, energy, agriculture, natural resources, commerce, monetary and financial questions, and social and cultural matters."
The Treaty of Lagos was signed by the 15 Heads of State and the Government of Benin, Burkina Faso, Côte d'Ivoire, The Gambia, Ghana, Guinea, Guinea Bissau, Liberia, Mali, Mauritania, Niger, Nigeria, Sierra Leone, Senegal, and Togo. 
The ECOWAS region covers 5.2 million square kilometers. It is one of the African Economic Community's pillars and was established to foster the ideal of collective self-sufficiency for its member states. Its purpose as a trading union is to create a single, large trading bloc through economic cooperation.

This area has a combined GDP of $734.8 billion, integrated economic activities which includes, but not limited to, industry, transportation, telecommunications, energy, agriculture, natural resources, commerce, monetary and financial issues, as well as social and cultural issues. 

The ECOWAS Secretariat was transformed into a Commission in 2007. It is led by the President (Omar Alieu Touray), assisted by a Vice President (Damtien Tchintchibidja), thirteen Commissioners, and the Auditor-General of ECOWAS Institutions, a group of experienced bureaucrats that are providing leadership. The headquarters of ECOWAS is in Abuja, Nigeria.

In order to raise the living standards of its people, the Community aims to promote cooperation and integration, leading to the establishment of an economic union in West Africa. It also serves to maintain and enhance economic stability, foster relations among Member States, and contribute to the African continent's development and progress.

The African Continental Free Trade Agreement (AfCFTA) aims to create a single market for goods and services while also increasing intra-African trade. As building blocks for the AfCFTA, the ECOWAS FTAs and Common External Tariffs provided experiences that served as the foundation for negotiating AfCFTA tariff concessions for ECOWAS member states. As a result, it is expected that ECOWAS will facilitate a regional tariff concession, as it has continued to provide a guide to its member states to aid negotiations and position coherence.

ECOWAS will play an important role in the implementation of the AfCFTA Agreement. Among its existing tools and mechanisms, the Commission can use the Task Force on the Free Movement of Persons and Goods. To facilitate the free movement of goods within the AfCFTA, ECOWAS initiatives relating to infrastructure projects and customs reforms will be instrumental.

In addition, it can encourage ECOWAS free trade area member countries to use its non-tariff barrier (NTB) reporting mechanisms. By ensuring alignment with West Africa's existing NTB reporting mechanisms and institutional structures, the Commission can support the introduction of the AfCFTA NTB reporting mechanism.

The ECOWAS Commission is dedicated to negotiating solutions to trade-restrictive practices, especially in the interest of landlocked and port-dependent countries with smaller populations. By highlighting the economic benefits of cooperation and facilitating processes to enable the establishment of regional value chains that benefit many states, the Commission responds to trade-restrictive practices among members. To address trade barriers, high-level political engagement is encouraged.

In conclusion, while the AfCFTA is expected to provide the overarching framework for trade between African states, regional organizations like ECOWAS will provide much of the infrastructure and institutions supporting intra-African trade. They will also continue to play important roles in areas other than trade and economic integration, such as governance, mobility, and health.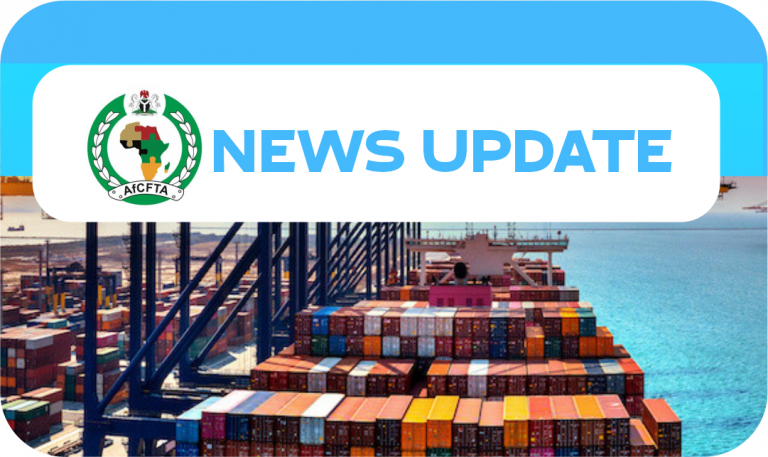 AfCFTA boosts intra-African trade by 20% — UN
The United Nations Economic Commission for Africa (UNECA) says the African Continental Free Trade Area (AfCFTA) increased trade between countries in the region by 20 percent in 2022.
READ MORE
UNECA adopts payment mechanism for AfCFTA
The United Nations Economic Commission for Africa (UNECA), has adopted a system of payments for proceeds made from the African Continental Free Trade Area (AfCFTA).
READ MORE
Nigeria-US trade relations peak at $8.2bn in 2022
Trade relations between Nigeria and the United States have witnessed a marginal increase, rising to $8.2 billion in 2022  from $7.3 billion in 2021 despite a wide gap in balance of trade.
READ MORE
UN agency predicts 50% growth in Africa's e-commerce
The United Nations Economic Commission for Africa says e-commerce in Africa is projected to grow by 50 per cent by 2025.
READ MORE