MULTINATIONAL CORPORATIONS AND AFCFTA: SHAPING AFRICA'S ECONOMIC FUTURE
The African Continental Free Trade Agreement (AfCFTA) is being hailed as a historic agreement that will transform the African continent's economic landscape and standing at the forefront of this transformation are Multi-National Corporations (MNCs). The MNCs are a prominent player on the stage as African nations work toward greater economic integration.
Dangote Group, MTN, Standard Bank, Ecobank Transnational Incorporated (ETI) and global players like Unilever, Safaricom and TotalEnergies amongst other MNCs have a proven track record of significant presence across the continent. With their vast resources and global reach, these corporate giants will play a critical role in shaping the outcomes of AfCFTA.
This article delves into Multi-National Corporations' involvement in AfCFTA and examines their potential influence on the agreement's outcomes.
MNCs are pivotal players in international trade agreements due to their size, resources and global reach. They have had a significant presence in Africa for decades and have made significant investments in a variety of industries ranging from mining and manufacturing to telecommunications and finance. Their participation in AfCFTA can be divided into three categories:
Market Expansion: AfCFTA is a large marketplace that allows MNCs to expand their operations across the continent. It opens up a potential market of over 1.3 billion people by eliminating tariffs and non-tariff barriers. This increased market size can incentivize MNCs to increase production, introduce new products and services and create jobs, resulting in economic growth. 
Investment: MNCs have the capital and expertise to invest in new markets, build infrastructure and expand operations across borders. With AfCFTA making doing business across the continent easier, MNCs are likely to increase their investments, bringing capital and expertise to areas where they operate. 
Supply Chains and Regional Integration: Global supply chains are frequently used by MNCs. AfCFTA promotes regional value chains and production networks, allowing these corporations to optimize their operations across the continent. This reduces costs while also increasing efficiency and competitiveness.
The Potential Influence of MNCs on AfCFTA's Outcome
The participation of MNCs in AfCFTA can have a significant impact on the agreement's outcomes:
Policy Shaping: MNCs have a vested interest in ensuring that the regulatory framework of AfCFTA aligns with their operational requirements. As a result, they may engage in proactive advocacy with governments and regional bodies for policies that benefit their interests, such as intellectual property protection, investment incentives and regulatory harmonization. 
Technological Advancements: As MNCs expand their operations in Africa, they bring advanced technologies and skills with them. This can help with technology transfer, skill development and overall workforce capacity building. If not managed inclusively, this could widen the technological divide. 
Job Creation: MNCs have the potential to create jobs and contribute to economic growth in African countries. However, the quality of these jobs, labor conditions and long-term viability must be carefully examined. 
Environmental Impact: Some MNCs operate in industries with significant environmental consequences, such as mining and fossil fuels. Their activities have the potential to have an impact on the environment and sustainability efforts in AfCFTA member countries. 
Infrastructure Development: MNCs have the potential to drive infrastructure development in Africa. They frequently invest in transportation, logistics and energy infrastructure to support their operations. By addressing critical infrastructure gaps, this investment can benefit not only their businesses but also the broader economy. 
Competitive Dynamics: MNCs presence can increase competition within African markets. Increased competition can lead to market efficiencies and lower prices for consumers but it can also pose challenges to local businesses that struggle to compete on a global scale.
While MNC participation in AfCFTA can be advantageous, it is critical to strike a balance that ensures African countries reap the full benefits of the agreement.  The following strategies are recommended to achieve this balance effectively:
Transparency and Accountability: Establishment of a transparent mechanism for engaging with MNCs to ensure that their operations are consistent with AfCFTA's overarching goals. 
Local Content Requirements: It is strongly recommended that policies be enacted to promote the development of local industries and value chains. This approach will help in reducing dependency on foreign corporations. 
Technology Transfer: Encouraging technology transfer agreements that will enable African businesses to leverage the expertise of the MNCs while also building local capacity. 
Environmental Regulations: Enforcement of stringent environmental regulations to hold the MNCs accountable for their environmental impact and to promote sustainable practices. 
Labor Standards: Ensuring compliance with fair labor standards by MNCs thereby preventing exploitation and fostering decent working conditions.
Conclusion
Multi-National Corporations will play a significant role in the success of the AfCFTA. Their investments, expertise, and market presence can help drive African economic growth and regional integration. However, Multi-National Corporations participation in AfCFTA is a double-edged sword. On the one hand, it has the potential to boost economic growth, create jobs and advance technology. On the other hand, it raises concerns about undue influence, resource exploitation and the impact on the environment.
The key to a successful AfCFTA is striking a balance between leveraging the benefits of MNCs while protecting African nations' sovereignty and interests. It is critical to remain vigilant and proactive in order to ensure that AfCFTA truly benefits the people of Africa and not just the corporate giants.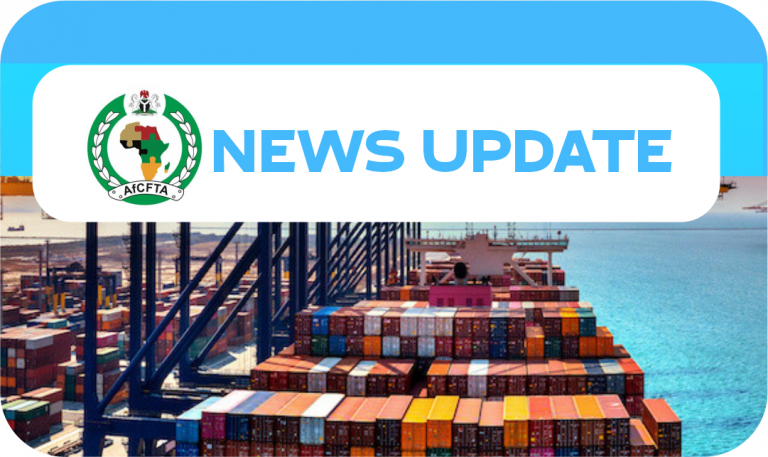 Nigeria's debt rises by 75%, hits N87trn in three months
The Debt Management Office (DMO) has disclosed that Nigeria's total public debt hit N87.38 trillion at the end of the second quarter of 2023.
READ MORE

AfCFTA: 'Nigeria, Epicentre To Drive Continental Trade'
Afreximbank has disclosed that Nigeria is the leading country in African expected to drive the actualisation of African Continental Free Trade Area (AfCFTA) agreement.
READ MORE

Ecobank's newly-launched Single Market Trade Hub promoting intra-African trade
The Ecobank Single Market Trade Hub, which Ecobank Malawi recently unveiled, is indeed promoting intra-Africa trade as over 1,400 businesses from 35 African countries and over 60 Malawian businesses signed onto the dig platform so far.
READ MORE

Middle East Roundup: Disaster in North Africa – Morocco quake, Libya floods
Morocco's deadly quake, Libya's deadly floods, 30 years since Oslo Accords – here's the Middle East this week.
READ MORE

ECOWAS adopts strategy for accelerated AfCFTA implementation in region
The Economic Community of West African States (ECOWAS) has adopted a regional strategy to accelerate the implementation of the African Continental Free Trade Area (AfCFTA) agreement
READ MORE